"To give real service you must add something which cannot be bought or measured with money, and that is sincerity and integrity."
Passes may only be purchased if you have a lifetime membership.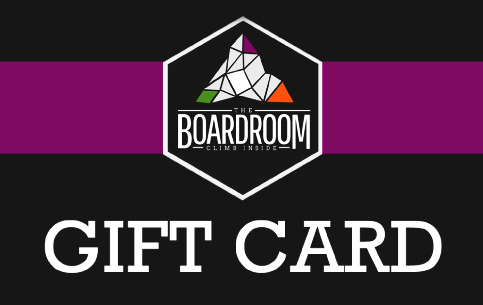 Gift Cards can be purchased from reception or online* and are the ideal gift for the climber in your life!
The recipient can use it for entry to the wall, membership passes, courses and coaching or anything in our extensive climbing shop. They can even be used in our cafe.
No matter how much you gift on our Gift Card, there's always something a climber can use it for!
*If buying online you can choose to have the Gift Voucher emailed directly to the recipient or to yourself to print out.